Making It Work For Your
Social Media Training for
PEI's Craft, Culture & Tourism Operators
In this 3.5 workshop, PEI's Craft, Culture and Tourism Operators will learn how to optimize their use of social media to create market interest in their products and services. Participants will be introduced to the top social networking sites with a focus on how to market, promote and sell online while learning the seven steps to developing a social media strategy.
Twitter Hashtags:
#SweetMarketingTraining #MakingItWorkForYou
To Register, contact

Who Should Attend
Anyone who owns, manages or provides support services to a Craft, Culture or Tourism Business



Where
Holland College Tourism & Culinary Centre
4 Sydney Street
Charlottetown, PE C1A 1E9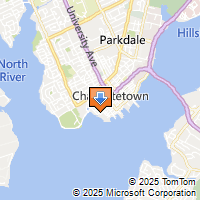 Driving Directions
SEMINAR HOST
SEMINAR SPONSOR

MAKING IT WORK FOR YOU
Social Media Training For PEI's Craft, Culture & Tourism Operators


COURSE OVERVIEW
Sweet Spot Marketing is offering a half day social media workshop for PEI's Craft, Culture and Tourism Operators. The intent of the course is to increase awareness and understanding of how to use social tools to create market interest in products and services while learning to sell online.
The workshop will be conducted by Suzanne Scott of Village Pottery, and has been compiled in conjunction with subject matter advice from Nancy Beth Guptill of Sweet Spot Marketing

.
WHO SHOULD ATTEND
- Anyone in the Craft, Culture and Tourism sectors who runs a small business.
- Government Practitioners and Support Organizations of PEI's Craft, Culture & Tourism entrepreneurs and small business
COURSE OUTLINE
The content of the workshop is geared specifically towards PEI's craft, culture & tourism operators, and will cover the following seven areas:

1) Marketing on Facebook: Community Building & Facebook Ads
2) Twitter as a Communication and PR Tool
3) YouTube – Broadcast Yourself
4) E-Commerce – Selling Online with Etsy and other online storefronts
5) Protecting Your Digital Footprint - Brand & Reputation Management
6) Pulling It All Together: 7 Steps to Developing a Social Media Strategy
7) Mobile Marketing, Print Is Big, Integrating Print with Digital Marketing
DETAILS
Time: 1:15 PM – 4:30 PM, registration desk opens at 12:30 PM
Location: Holland College Tourism & Culinary Centre
Cost: $85 per person (pre-pay) $95 per person (at the door)
Payment: Cash or Cheque, online enrollments - credit card and paypal
Twitter Hashtag: #SweetMarketingTraining


TO REGISTER
Contact Nancy Beth Guptill.

TAKE AWAYS
A Guide to Social Networking and Social Media for Craft, Culture and Tourism Operators
A Copy of the presentation