The Connected Farmer
Marketing & Digital Technology Training for Farmers
The Connected Farmer
is an interactive, hands-on, computer based training program designed specifically for Prince Edward Island's Farmers. In this 12 hour group training program, participants
will learn how to optimize their marketing communications by integrating their use of social media and digital technology tools to create market interest in their products.
Participants will receive a digital workbook, handouts and copies of the training presentations, and unlimited virtual support through the duration of the program via an online coaching website. On completion of the group training program, eligible participants are entitled to a two-hour one-on-one on site training session, at their farm location. Download Digital Brochure & Program Overview Now

To register, call the Agriculture Information Desk
1-866-734-3276 (PEIFARM) / 902-368-4145
Please pre-register as seating is limited.
Program Details
Workshop Dates: 2014,

February 25, March 4, 11 & 18

Time of Day:

9:30 AM – 12:30 PM Classroom Instruction 1

:00 PM – 2:30 PM Optional Help Session

Location:

Atlantic Technology Centre, Charlottetown

Who Should Attend:

PEI Farmers

Workshop Duration:

12 hours of group training in a computer lab, 2

hours of optional private training for eligible participants

Audience Size:

Maximum 20 participants

Cost: $40 for all workshops, $15 per workshop

To qualify for the private follow-up session, participants must register for all four workshops.
Where
Atlantic Technology Centre
90 University Avenue
Charlottetown, PE C1A 4K9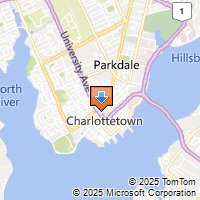 Driving Directions
You should take this program if you want to:
Learn how to use social media and digital tools to create market interest in your products

Have a thriving farm that creates a positive buzz in industry and within consumer markets

Increase sales by driving traffic to your website, or foot traffic to your retail operation, farmers market, road side stand, or farm location

Move your farm towards the new way of doing business in the digital economy
The Connected Farmer
~~~~~~~~~~~~~~~~~~~~~~~~~~~~~~~~~~~~~~~~~~~~~~~~~~~~~
Nancy Beth is an Entrepreneur & Small Business Owner, Founder of Sweet Spot Marketing Canada and a Motivational Speaker for Women & Girl Leadership.
As an Internet and Digital Marketing veteran, Nancy Beth has vast experience in Internet Marketing, Social Media Marketing, Online Safety and Protecting Your Digital Footprint. Since 2010, Nancy Beth has been highly sought after to share her message on being a Digital Leader, using the Internet &Social Media for good, and how to safely navigate the Social Web.